Explore the Interactive Play Environment Map below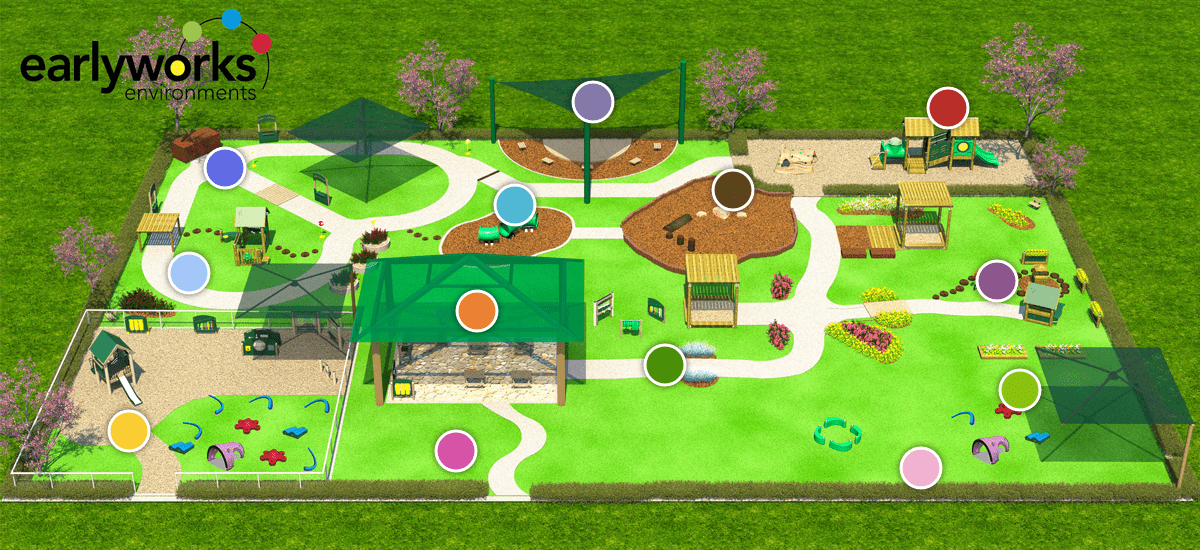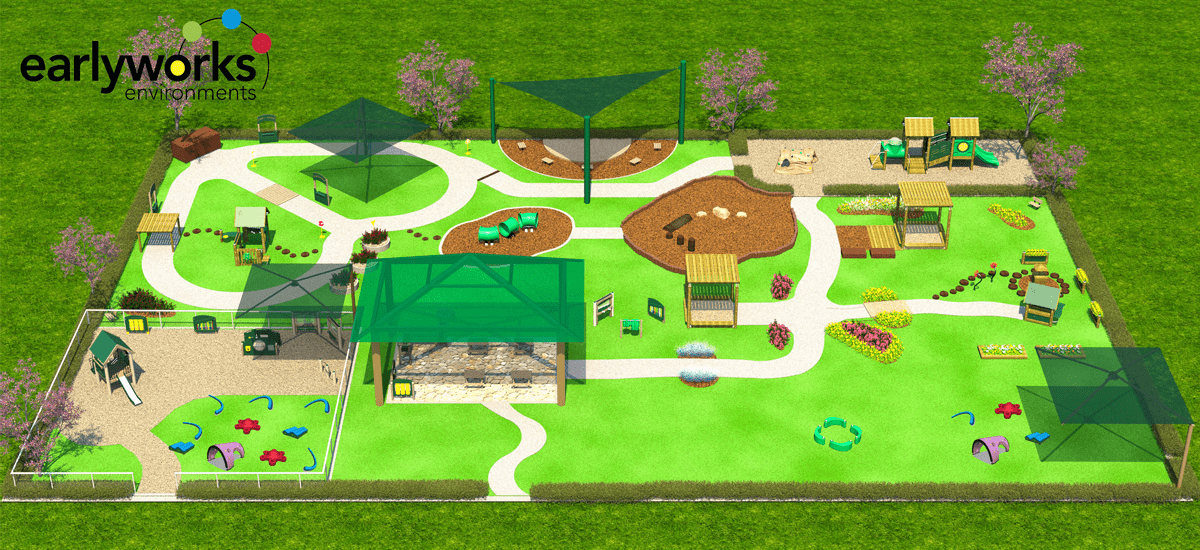 For more than 40 years, BigToys has been dedicated to designing commercial playgrounds that foster imagination, preserve the environment and build strong communities. Our commitment to these values has made us an industry leader in providing developmentally appropriate and engaging play around the world.
At BigToys, we offer unique play equipment for a wide range of children ages 6 months to 12 years. Our play structures and equipment are designed to encourage not just physical play, but also the development of essential social and cognitive skills.
Playground Equipment for Ages 5 and Under
With BigToys' EarlyWorks products, children ages 6 months to 5 years get learning opportunities beyond traditional play equipment. Our unique play equipment for infants and toddlers is designed to create inspiring play environments that encourage exploration, experimentation and discovery. Create an environment that is age appropriate and appeals to a child's level of development by reinventing your playground.
Daycare Playground
Kids in daycare need a play area that is suitable for their age and abilities. Our products for ages 6-23 months include items such as a toddler pull-up bars, sensor boxes, toddler play structures, and much more.
Preschool Playground
Young children preparing for kindergarten need stimulating playground equipment that is both fun and educational. At BigToys, we offer various products that help kids with their ever-evolving skills and needs. Promote a child's learning with play equipment that is specific to arts, literacy, math, science and beyond.
Playground Equipment for Ages 5-12
Our playground structures for kids ages 5-12 combine physical and social interaction during play. Every structure is evaluated and designed to include areas for children to build strength and endurance, as well as areas that allow peers to interact at their own pace.
Elementary School Playground
Our design philosophy for elementary school playgrounds puts emphasis on physical and social interaction during play. How do we do this? By adding multi-rider slides, cozy spots, and of course - PlayShells! Creating a small amphitheater of various levels of climbing can stimulate cognitive development, balance and coordination.