3 Tips to Make Cleaning Playground Equipment Easy (2019)
A Clean Playground is a Happy Playground
What's the first thing you think of when you think about playgrounds? Most likely, the word brings to mind children running free, laughing and playing with friends on the monkey bars and teeter-totters. However, the playground can also be a breeding ground for bacteria, dirt, and disease!
Making a routine out of inspecting, maintaining, and cleaning your playground is an often-overlooked way to ensure the safety and health of the children who play there! Although cleaning a playground sounds tedious, it's actually quite simple by following just a few simple steps!
Much of the maintenance necessary to properly maintain a playground can be completed with simple tools and supplies! Below we'll discuss some of the steps to get you started today!
Proper Playground Cleaning and Inspection
Inspect

The first step to ensuring safety is to inspect the playground thoroughly. Take great care to check each binding, bolt, swing seat, and bracket for any cracking or abnormalities!

This is also a great time to inspect any poured in place rubber surfacing or artificial grass for any tears, imperfections, or inconsistencies.

Sterilize

Wipe down any and all surfaces. As we mentioned before, playgrounds have been known to be breeding grounds for bacterias. For instance, monkey bars have been found to have 15 times more bacteria than a bathroom faucet!

It's also helpful to note that this can be done using disinfectants, homemade organic cleaning sprays, or even traditional window cleaner and a pressure washer!

Maintain

For playgrounds that utilize loose-fill surfacings, such as sand, rubber, or wood chips, it is imperative to make sure that surfacing is even and providing proper padding.

This is most important under swing sets and below any obstacles that create the potential for a fall or drop.

For wooden play areas, make sure that any splinters or rough edges are smoothed out with fine sandpaper. Next, wash the surface clean with a damp rag to remove any impurities, sawdust, or bacterias and seal the wood with a quality wood-sealant!
Not sure how deep your surfacing needs to be? Check out this simple critical fall height chart from one of our Playcore partners, Sport Surface Specialties!
Additional Ways to Improve your Playground
We've established the importance of clean play spaces, but what else can be done to make a playground as clean and worry-free as possible? Well, there are a few extra precautions that can be taken to keep your space beautiful, and even benefit the environment!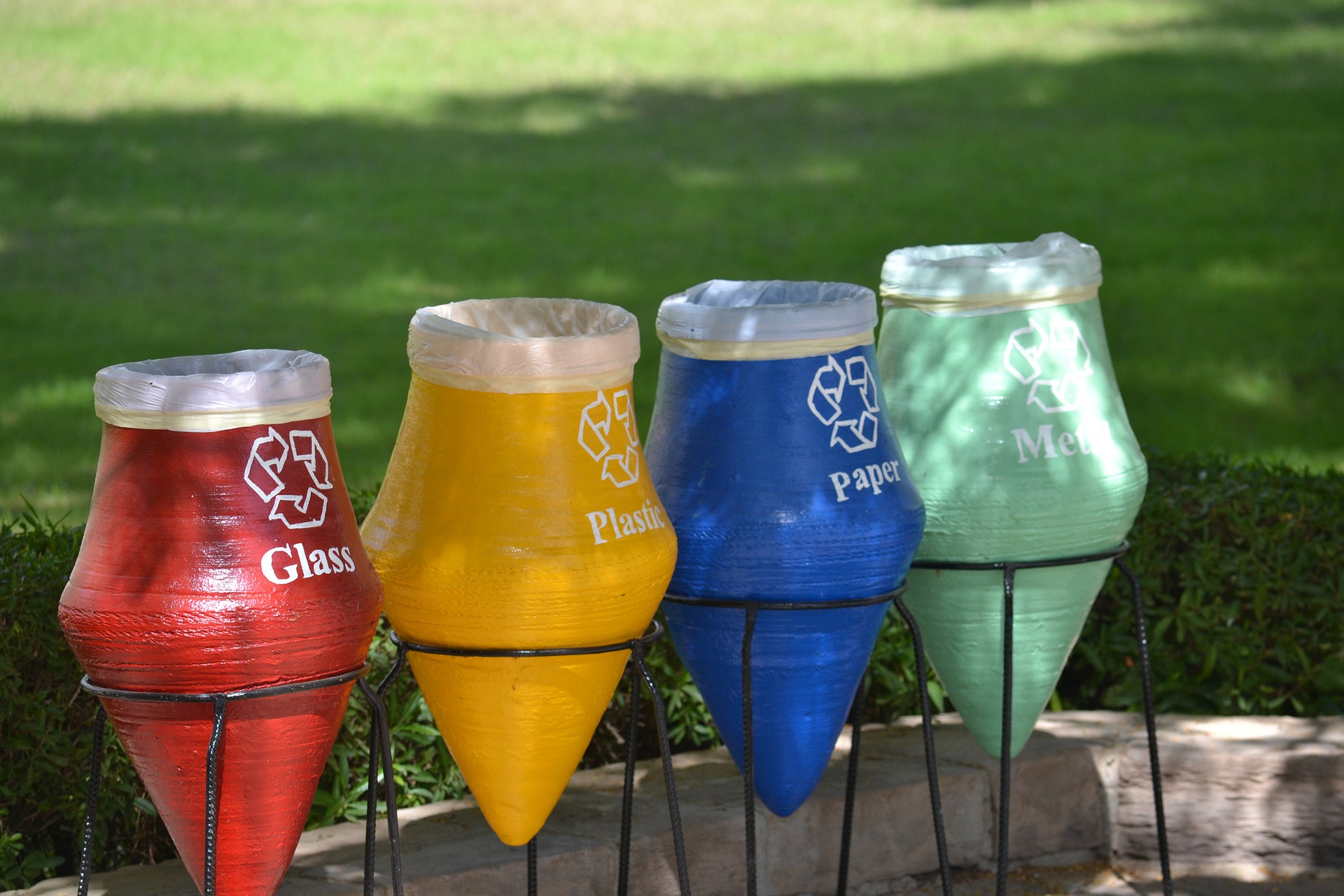 Trash & Recycling

Nothing takes away from the aesthetic appeal of a space more than unwanted trash and litter! Luckily, the solution is simple and easy to implement.

By strategically placing trash cans and recycling bins throughout the playground you can reduce waste and the chance of children coming into contact with unwanted trash.

Go Smoke-Free

Most family-friendly parks and playgrounds in this day and age have a sign near the entrance of the park that establishes the rules of conduct for the playground. This is a great way to set the expectations for the playground and reduce undesired loitering!

The majority of parks have already established a smoke-free rule for the safety of its inhabitants, but if not, we highly suggest strategically placing cigarette disposals around the park in order to reduce maintenance and reduce the risk of children or animals picking up nasty cigarette butts.

Community Involvement

For public parks, schools, churches, and organizations, a great way to build community and keep your playground clean is to set up a monthly park maintenance day.

Individuals from the community and volunteer organizations can come together for a day of fun and cleaning up the playground. This is a phenomenal way to get people involved and foster a sense of responsibility for the play area!
Regular Maintenance
Bacteria, viruses, and fungi have no place on your playground. Regular cleaning, inspection, and maintenance are the necessary precautions to help you ensure that your playground is a place where children are excited to play and parents can relax and observe without worry!