Programs, Affiliations and Partnerships
As a premier provider of play and recreation equipment, we have made a significant investment to ensure that your playground meets all safety standards and provides developmentally appropriate activities for children of all abilities.
Here are just a few of the organizations and standards that guide our design and manufacturing processes.
---
ISO 9001 industry certification provides a quality management system that sets quality control measures and processes for equipment design, development, production, installation, inspection, and testing.
---
The ISO 14001 designation certifies that our manufacturing facility is environmentally responsible and that we strive to reduce our carbon footprint every day.
---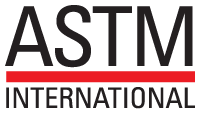 All of our products are tested to either meet or exceed ASTM standards, the globally recognized leader in the development and delivery of international standards designed to improve product quality, enhance safety, facilitate market access and trade, and build consumer confidence.
---
The Consumer Product Safety Commission is an independent agency within the United States Federal Government with the authority to inform the public of current product safety performance information and recommended practices.
---
Flo-Coat® Galvanized Steel Tubing – Galvanizing provides electrochemical protection to steel, in addition to forming a protective barrier. Allied's unique triple layer Flo-Coat galvanizing process goes even a step further by adding a conversion coating to passivate the zinc, and a clear polymer topcoat that reduces the general corrosion rate of the zinc. This synergy between the coatings allows the zinc to be more effective in protecting uncoated edges.
---
Access Board (The United States Architectural and Transportation Barriers Compliance Board) has completed Accessibility Guidelines for Play Facilities as set forth in the Americans with Disabilities Act of 1990. The Final rules, fact sheets and analysis are all available at the US Department of Justice.
ACCESS BOARD, 1331 F Street, NW, Washington, DC, 20004-1111
Website: www.access-board.gov